You may remember my recent post about these adorable keep calm prints. I ordered mine {in yellow} from
Keep Calm Shop on Etsy
, and could not be more pleased. I cannot wait to have it framed and really cannot wait to hang it up. I just need to get this wall painted first. Hoping to get the paint picked out early next week and have the painting done by the end of next week!
But back to this giveaway!
Keep Calm Shop
has graciously offered to give one of my winners an 8x10 print of her choice! I could say his or her choice, but let's face it...we're all girls here. While I went with the classic "Keep Calm & Carry On" you have a variety of prints to choose from.
Here are a few of my favorites.
And of course, let's not forget how these look when hung on a wall! Love that
gray
wall, don't you? ;)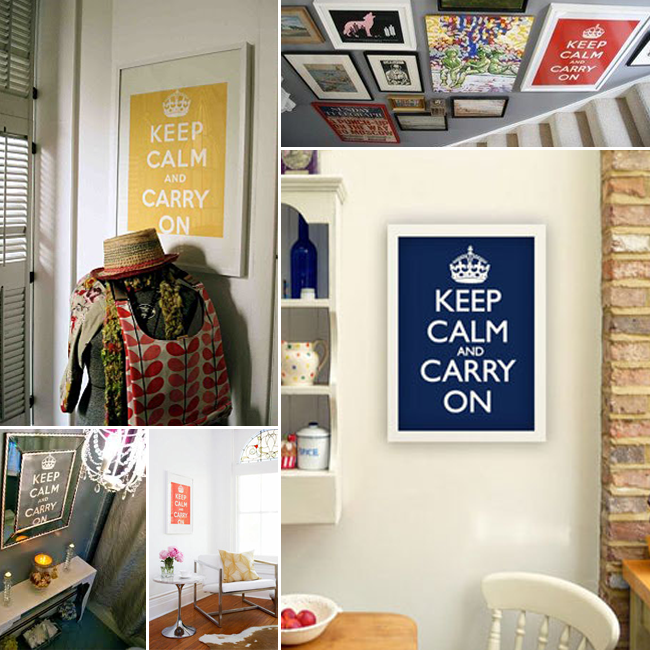 via here, here, & here


To enter to win this giveaway, just become a follower of my blog & leave a comment.



And don't forget to visit Keep Calm Shop to browse through all these different prints. Be sure to leave a comment letting me know what print you'll choose if you win!

You have until the evening of September 6th to enter!