for the home
The pup and my his bench.
Monday, August 23, 2010
I was in search for additional seating, but knew that a chair was out of the question since I have so little space in my apartment. I decided on a bench that I could bring out when I have company. The bench sits in my hallway and when I have anyone over I just place it in front of the TV stand and voila! Instant conversation area.



In front of the TV stand/across from the sofa.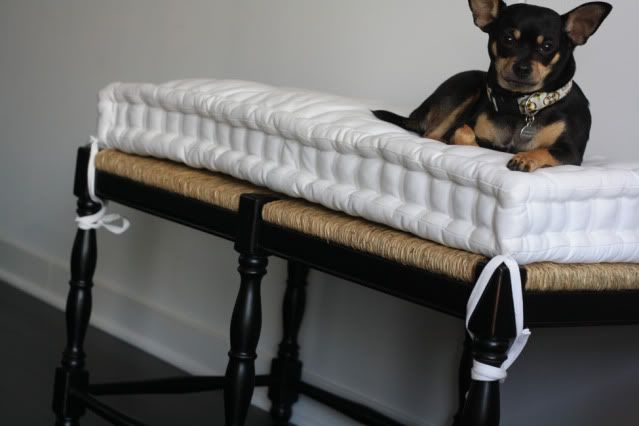 In the hall. I would love to lean two pillows against the wall.



The boy loves his new bench.