In The Kitchen
In the kitchen: vegan peanut butter cups.
Monday, August 23, 2010
First, she brought Cher Horowitz into our lives. Can you imagine life without Clueless? As if! Actress, activist, and vegan Alicia Silverstone has written The Kind Diet -- which shares her passion and reasoning for living a vegan lifestyle.

Making home made vegan peanut butter cups is an experience that no one should miss out on. Organic crunchy peanut butter, dairy free chocolate chips, organic sugar, organic graham crackers, and some sliced almonds. That's it. No additives. Pure, simple, and delicious.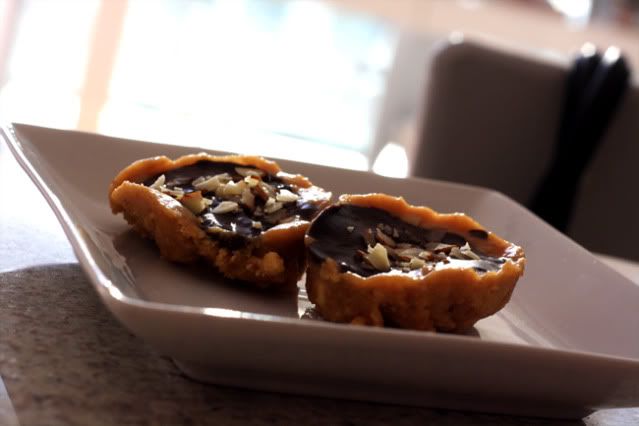 You can see the recipe
here
.
Just a note that the recipe called for paper liners for the cupcake pan but I didn't have any & had no desire to make a trip to the store to pick them up. So...these probably could have been a little prettier. Still so,
so
good.
"I just took a look at my dog and said, 'If I'm not willing to eat you, how can I continue to eat these other creatures that have the same desire to live, are just as funny, just as cute as my dogs?'" - Alicia Silverstone