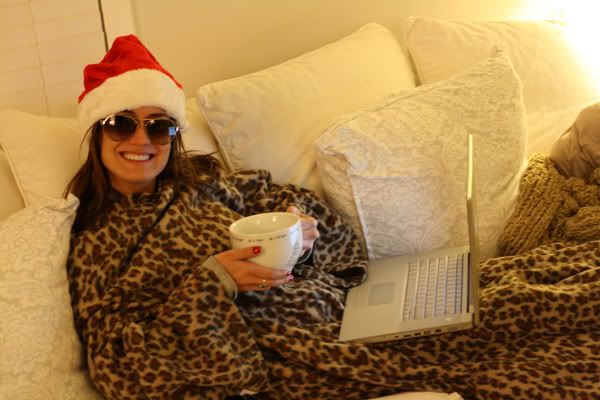 The snuggie. Let's face it. It's tacky and I love it. This leopard snuggie {
my
leopard snuggie} is being worn by Ally. We decided to have a Tacky Tuesday photo shoot around Christmas, and I have received more than one comment on facebook asking where this post is.
I purchased my wonderfully tacky snuggie at a drug store in San Antonio with
Jill
. She was so nice to take me on a late night leopard snuggie hunt.
Ally is also sporting a very stylish Santa hat, and my new aviators.