{Day 5, Part 2. Sunday}
We practically had the entire park to ourselves, so we took advantage of the situation {and our love of roller coasters} by going on two roller coasters a total of
six
times.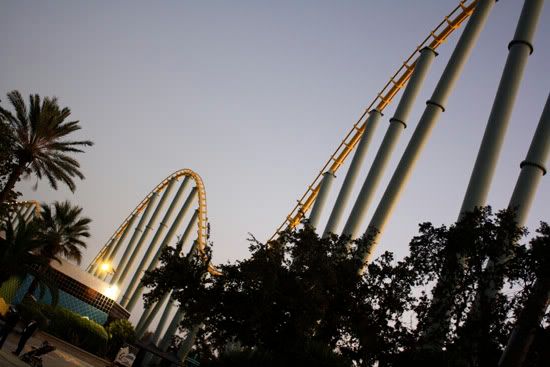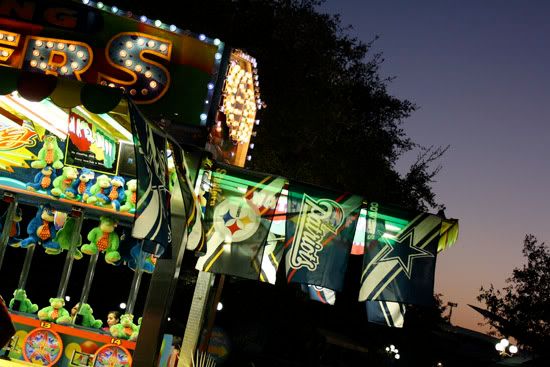 We ended up staying until 6:30 just to see Jill's friend Leslie perform in the Shamu Christmas show. It was so worth the wait. Leslie has the most interesting and unique job. Don't you think? I think it's pretty different that I design blogs. But Leslie
swims with whales
. Pretty incredible.
See the whale under the water?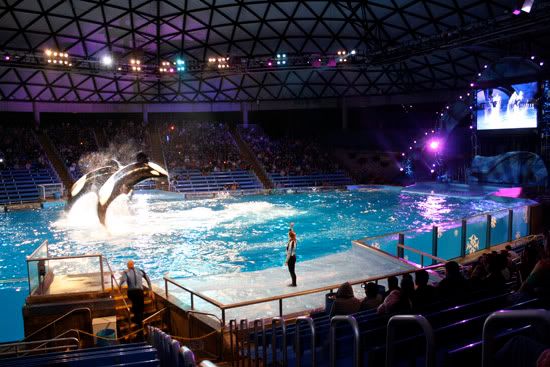 That's Leslie!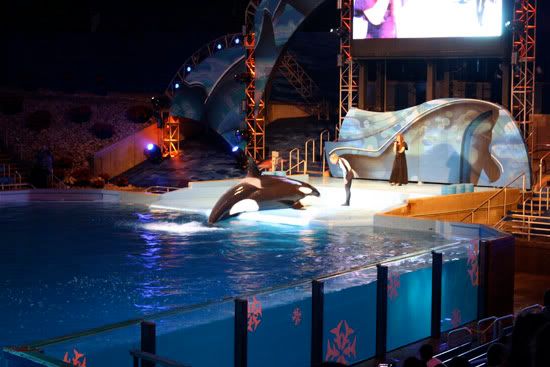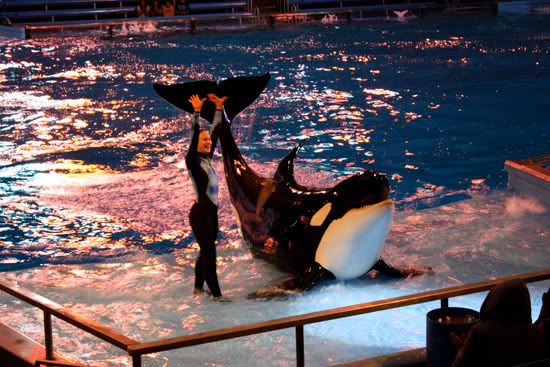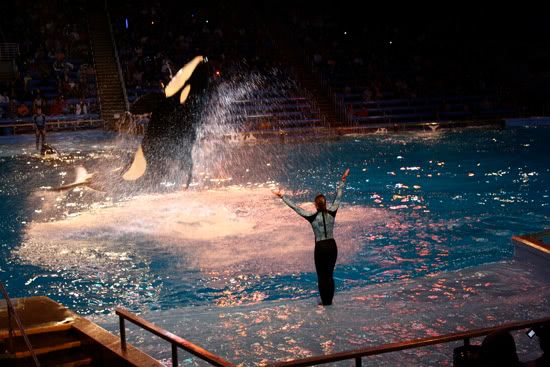 Doesn't her job look fun?!
You know I had to squeeze in a night shot. Nothing like a giant lit up wreath to end your day.
I wrote this post a few days ago, but wanted to add that Jill's grandpa
is currently in the hospital in critical condition. Please stop by

her blog

for more info, and if you want to send any thoughts/prayers her way, I know that she and her family would be so thankful.
Update: I am so sorry to tell you that Jill's grandpa passed away yesterday. She wrote a beautiful post about him on her blog. Please stop by her blog to read the post and offer your condolences to Jill and her family.