Christmas
The Happiest Place on Earth
Wednesday, December 30, 2009
My sister and I visited the magic kingdom yesterday, and had a great time. The park was full of Christmas cheer, and we were finally able to see the Main Street Electrical Parade.

We got a late start, so you can imagine that we were a little worried when we drove up and saw that Disneyland tickets were sold out. Turns out, annual pass holders could still get in! After the guy at the booth gave us the good news, he said "want more good news? Free parking. Get out of here." We saved $14 on parking!

This was my first time taking my Rebel to Disney, and I have to say, it was pretty awesome having it there. Having a great camera really does make all the difference.


Love those giant Mickey head ornaments!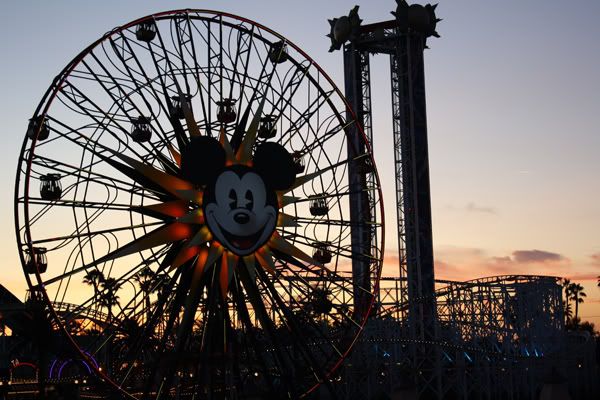 This feels so "LA" to me.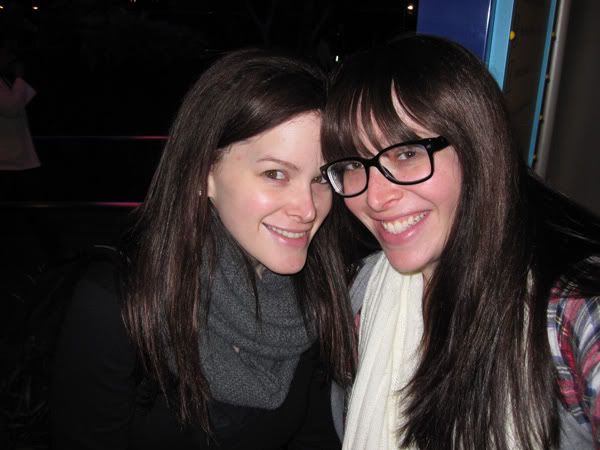 I love my sis. And my new scarf.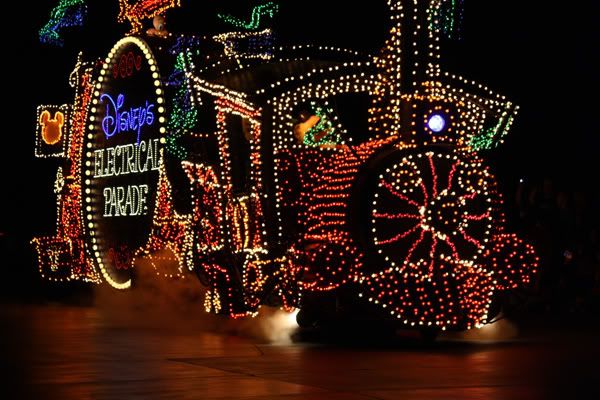 The parade was amazing!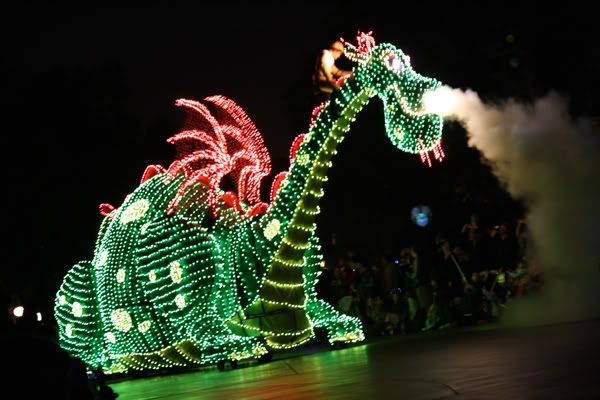 Eating at Disneyland is always a challenge. I
love
churros, dole whips, etc...but for the most part, I try to avoid junk food and don't want to eat churros all day. I also can't justify spending a small fortune for mediocre pizza. They really need to kick things up a notch over there. Anyway...I really needed something during the parade, so before it started I ran off in search of a snack and came back with this.
Yes. That is a giant sourdough snowman. And no. We did
not
eat the whole thing. And in case you were wondering, it was ok, but definitely not worth the $7 I paid for it. I am
so
bringing more snacks next time.
After the parade, we walked from CA Adventure to Disneyland and were able to see the last few minutes of the Christmas fireworks show. Right as we hit Main Street, it started "snowing." The snow may have resembled soap bubbles, but it
felt
pretty magical. At least it felt cold outside.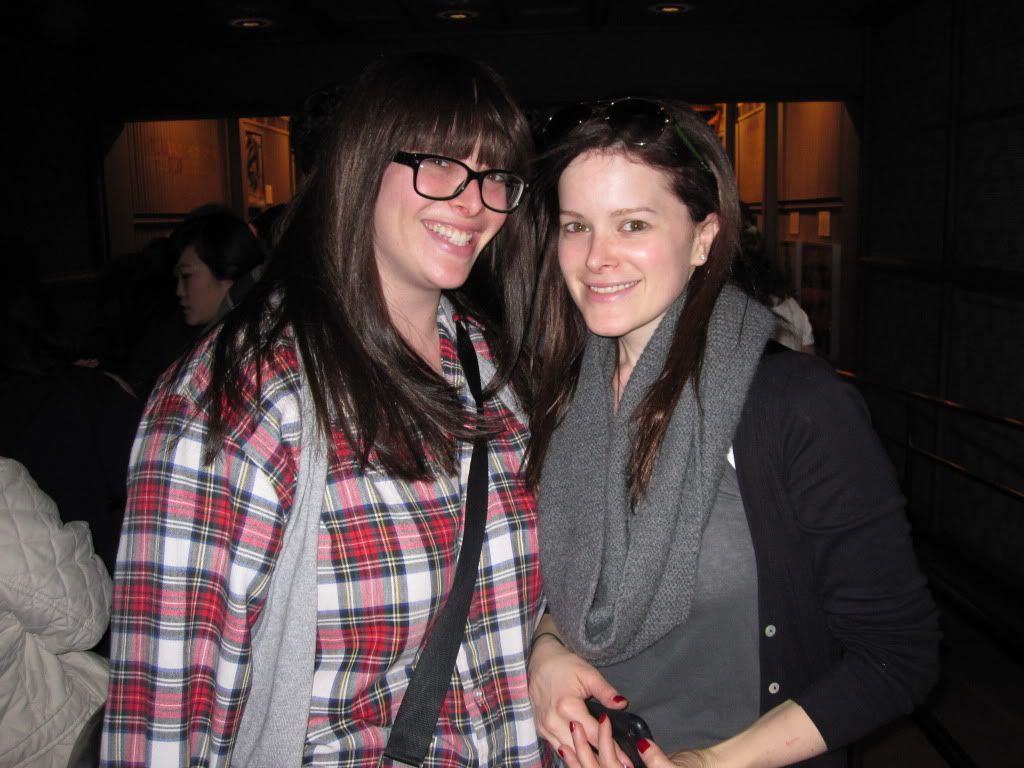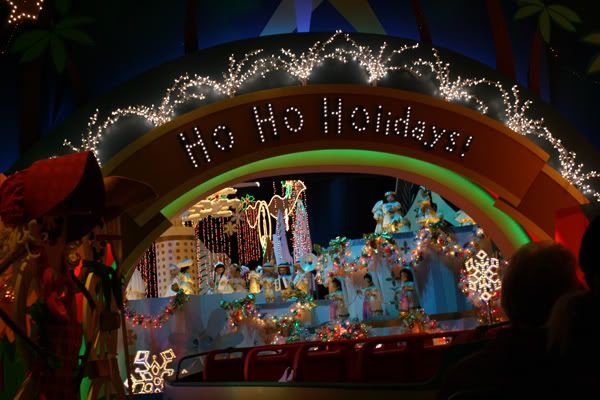 Small World was completely redone. I am normally not a fan of this ride, but throw in some Christmas cheer and the song "jingle bells" and I'm in.
Joy to the Small World.